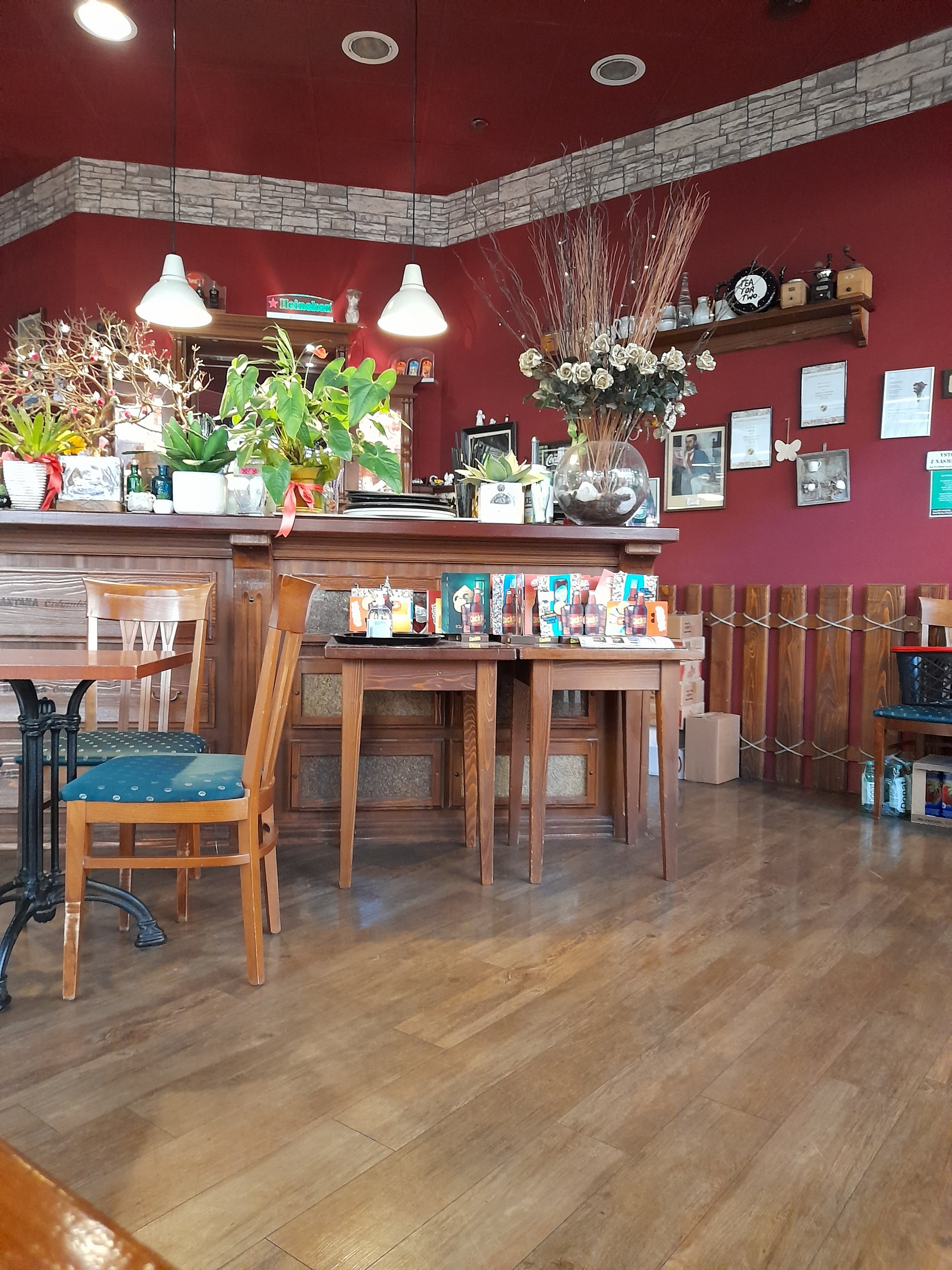 The boutique Santana Coffee Shop takes you straight into a pristine traditional seaside vibe. Indulge in delicious coffee, cocoa or refreshing drink in a cosy environment.
Perfect coffee, served with a smile
A quick morning espresso, a cappuccino in good company or an afternoon hangout with friends – Santana Coffee Shop has the perfect relaxed atmosphere in the heart of Supernova Mercator Koper shopping centre. The simple menu of the coffee shop focuses on most popular drinks and refreshments that bring excitement to every table. From the best coffee, inspired by masterful Italian barmen, to delicious milky drinks, tea and tasty refreshing drinks. Santana Coffee Shop caters to all desires.
Santana Coffee Shop – hearty hospitality and tradition
A small coffee shop with a big heart. Santana Coffee Shop brings joy to Supernova Mercator Koper visitors since 1998. The homey boutique coffee shop lives in true spirit of Slovenian seaside hospitality. You will feel it from the moment you step in. The amazing staff will greet you with open arms and take good care of you. Take a moment to refresh during shopping sprees or invite your crush to a nice, casual date. At Santana Coffee Shop you will get top notch service with a big smile and uplifting spirit.