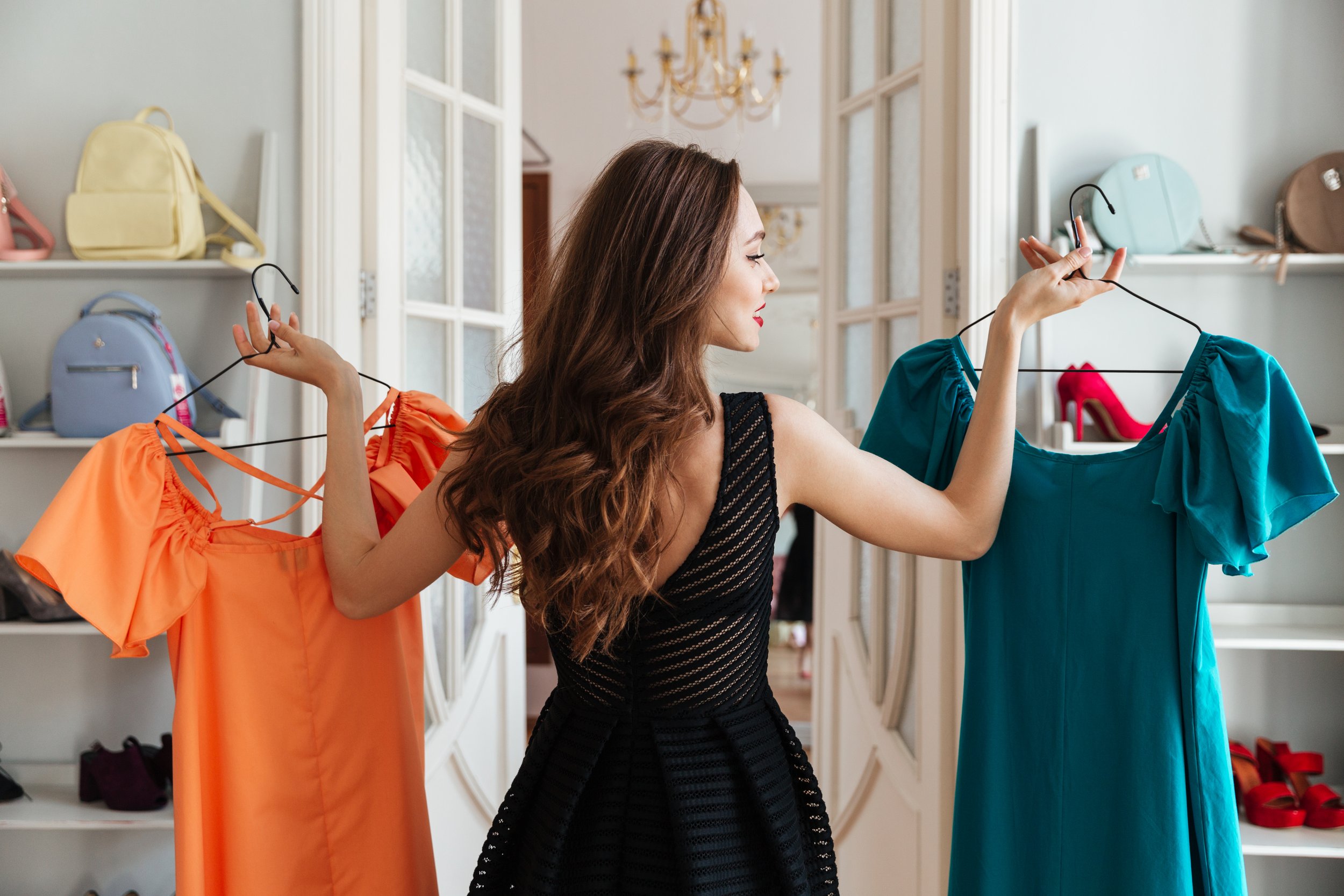 Renowned brands are always within reach. Women's and men's fashion has never been so accessible. Find your unique style at the Modiana store.
Shine in the latest fashion trends
A fashion that makes you feel good and shine at every opportunity. Modiana, at the Supernova Mercator Koper shopping centre, offers you a wide range of renowned Slovenian and foreign fashion brands. Indulge in new fashion trends and create a style that many people will envy you. You will find fantastic fashion pieces, full of sparkle and life, in the women's, men's and children's departments. Fill your wardrobe with Betty Barclay, Desigual, Gil Bret, Guess Jeans, Olsen, Only, Pierre Cardin, Tom Tailor and many more renowned brands. T-shirts with short or long sleeves, blouses and shirts, dresses, trousers, skirts, coats, underwear and colourful socks for her and for him create the perfect fashion choice with comfortable cuts and quality materials. To top it all off, choose gorgeous fashion accessories that emphasize your personality every day or on special occasions.
You like the dress you've tried on, but is it too wide at the waist? Would you like to shorten your new trousers? At Modiana, small tailoring services are available for free! Newly purchased clothes for the current season are appropriately hemmed, let out, sewn up or taken in according to your wishes and needs.
Don't forget your Mercator Pika Card, as you can also collect and redeem Pike points at Modiana and get many benefits!
For those who swear by the combination of comfort and elegance
Modiana is one of the largest providers of fashion clothing in Slovenia. They strive to become the largest regional provider of fashion textiles, and their guiding principle is to offer customers a wide selection of renowned Slovenian and carefully selected foreign fashion brands. In addition to Slovenia, Modiana also operates stores in Croatia, Bosnia and Herzegovina, and Serbia.
Modiana represents a modern and elegant style inspired by the world's fashion trends. The brands of clothing, footwear, sleepwear, underwear, socks and fashion accessories available at Modiana include premium fashion collections for women, men and children.