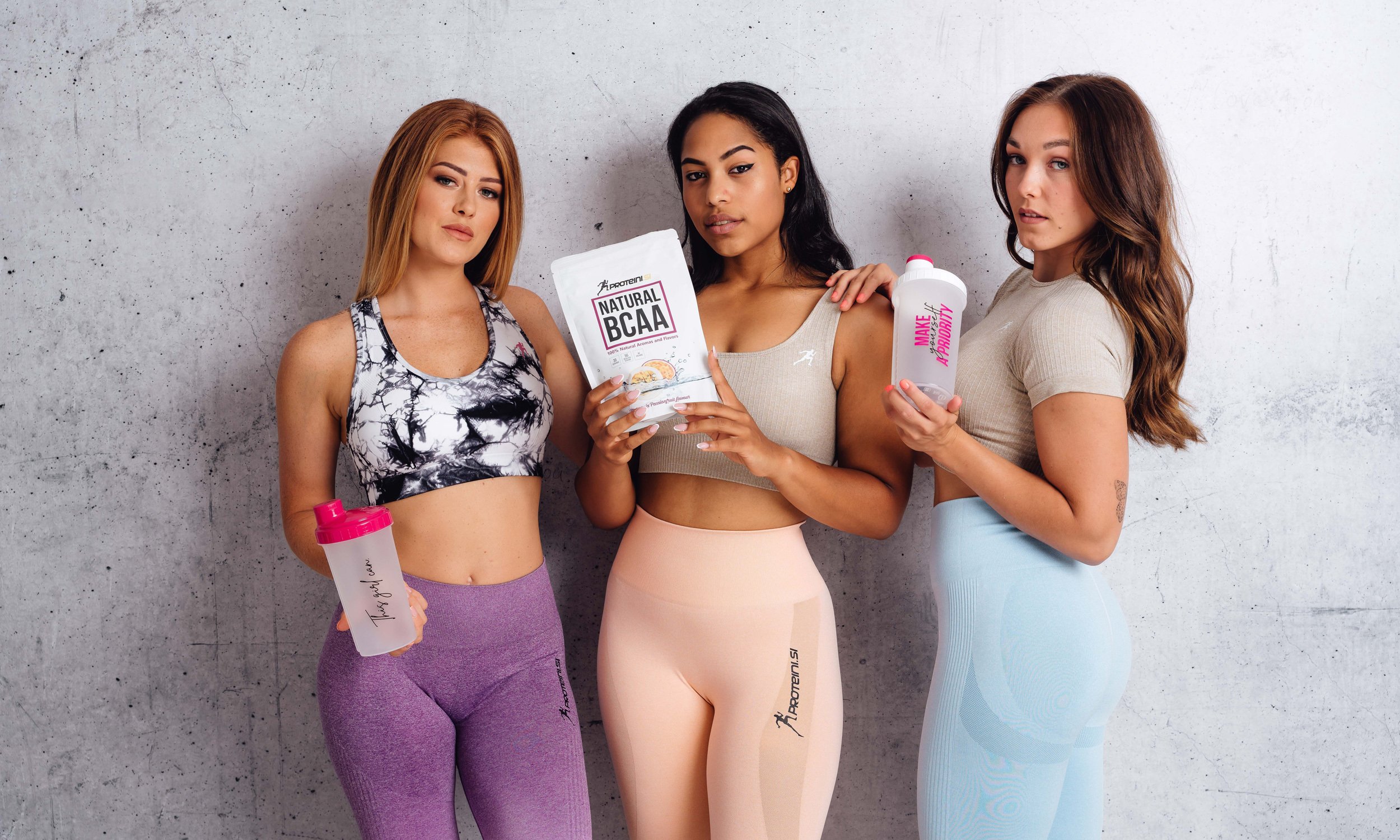 It's time for a healthy and active life! At Proteini.si Shop, you will be pampered with quality sports nutrition of excellent taste. Delicious and sinful, but tailored to a true athlete.
Achieve your sports goals with the right nutrition
Are you training for a marathon, would you like to lose weight by summer or live a healthier life? Regardless of your sports goals, Proteini.si Shop offers you excellent sports nutrition and nutritional supplements that will make your path to an active life easier and full of success. Choose quality products to lose weight, increase muscle mass, get greater endurance or faster regeneration that follow the latest principles of sports nutrition experts.
From the latest flavours of 'shakes' for after training to natural 'whey' proteins and mixtures with carbohydrates and protein drinks, Proteini.si Shop products are exquisitely delicious and full of quality nutrients. For everyone who follows the rigorous principles of sports nutrition, there are also protein bars and chocolate bars, protein pancakes, puddings, chocolate spreads, muesli, meal replacements with very few carbohydrates and few calories, and many more sports goodies. Brighten up your workouts with isotonic sports drinks, nutritional supplements with vitamins, minerals and omega-3 fatty acids, pre-workout products, gainers, l-carnitine, BCAA amino acids and quality sports equipment.
Are you already a member of the Proteini.si club? You can also take advantage of the Supernova Mercator Koper shopping centre numerous promotions and benefits and buy sports nutrition at a reduced price.
Proteini.si - the first address for sports nutrition in Slovenia
Proteini.si Shop is a network of stores, in Slovenia and other former Yugoslavia countries, with a rich selection of sports nutrition and food supplements of its own brand, Proteini.si, and other quality top brands such as Olimp, Nutrend, USN, Ironmaxx, Pro10 and Walden Farms. Over the years, Proteini.si has become a recognized, reliable and credible partner for all those who are looking for quality sports nutrition and food supplements at affordable prices. In addition to Proteini.si Shop, you can also find the entire offer on www.proteini.si website.
Proteini.si brand carries out the ambassador's for a healthy and sporty lifestyle. It significantly shapes the trends, with which sports nutrition has approached a wider population engaged in sports only recreationally. It differs from most existing sports nutrition retailers, as it offers customers a rich and varied selection of the highest quality sports nutrition and wishes people to identify with Proteini.si brand, thus becoming a symbol of a healthy, sporty and satisfied lifestyle.