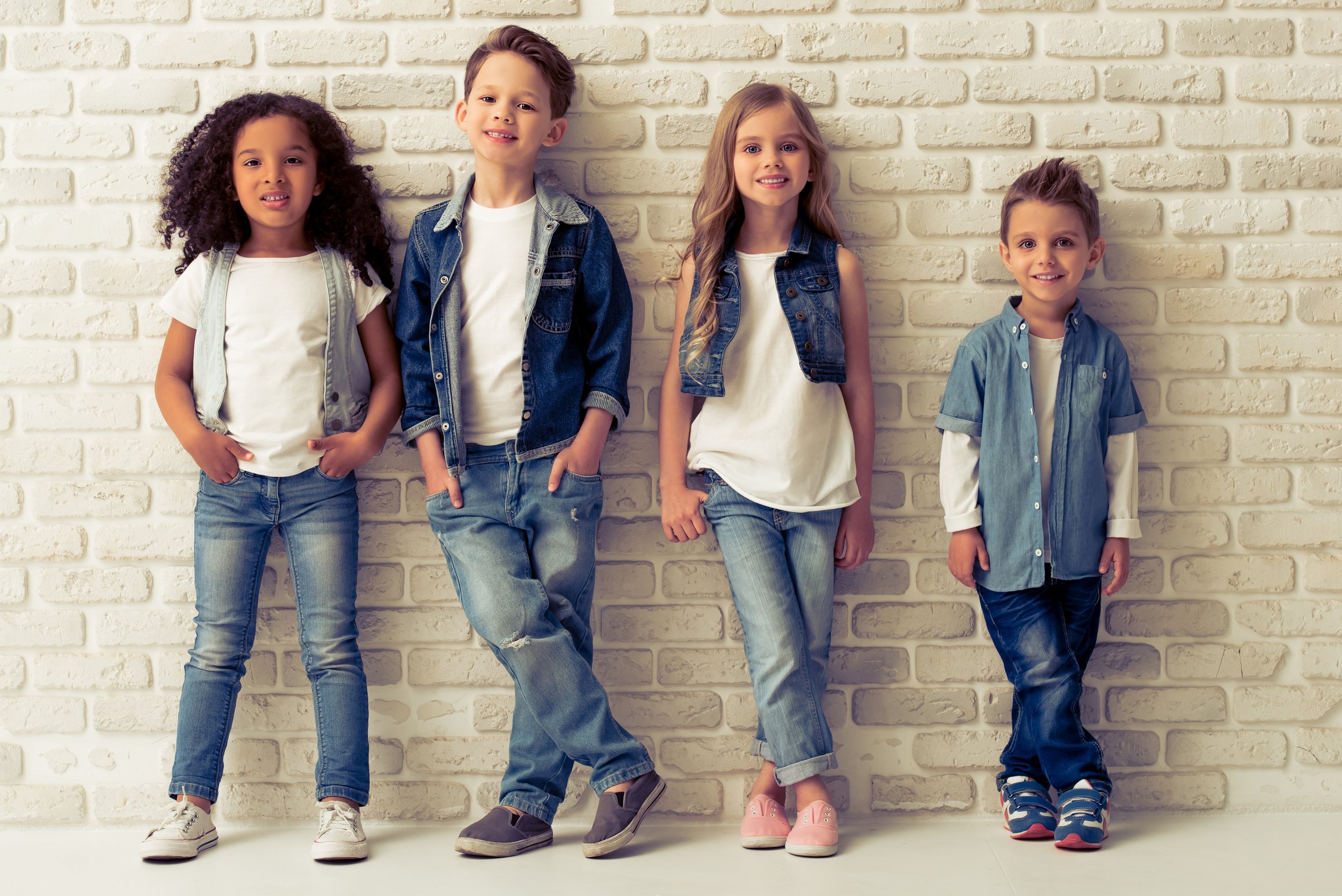 Quality Italian kids' fashion with clothing and fashion accessories for girls and boys aged 0 to 14. Children completely enjoy the playful and exciting styles from Idexe'.
Fashion trends through playful kids' eyes
Clothes that make kids feel amazing and look fabulous. Idexe' fashion is a true hit with little trendsetters who love nice clothes. Let your kids become a part of the modern fashion narrative and enjoy matching high-quality fashion item into their own style from an early age on. The Idexe' store at Supernova Mercator Koper shopping centre is full of interesting eye-catching kids' clothing and accessories for every season. Get a back-to-school look with trendy jeans, authentic T-shirts and playful skirts from the denim collection or dress up your little munchkin for special occasions. Little formal jackets with vests, elegant pants and fairy-tale dresses are so cute and adorable. While for a playdate with friends there are also comfortable sweatsuits, onsies, bodysuits and other casual clothing.
Step into a world of vibrant colour, original fashion choices and excellent materials. At Idexe' store you will find top quality clothes for all stages of growing up. From soft and delicate coordinates for babies to playful toddler jackets and trendy teenage fashion. Idexe' knows what kids like, while high-quality materials and great finishes makes it a big hit also among parents.
Idexe' creates perfect clothing for your kids' everyday and every adventure
Italian fashion, tailored to the playful and dynamic day of kids. Idexe' is an Italian brand specialized in kids' fashion, known for original collections for kids aged 0 to 14. With a highly desirable offer of new trends, fresh designs and excellent quality carefully selected materials, Idexe' has already won over many kids and their parents.
Idexe' brand started its way to success in 2000 and quickly grew into a realm of over 200 shops worldwide. With the mission, that every boy and girl deserve to feel confident and amazing in their own clothes, Idexe' creates clothing and fashion accessories that focus on comfort and wearability. Of course, every single collection is so cute, kids love wearing it. Passion, attention to details, quality, taste and originality are values the brand follows and uses to create lovely kids' collections, available to all. In fact, Idexe' takes pride in offering great clothes at competitive prices.